Daniel Blake, saxes; Bryan Copeland, bass, Moi, drums & cymbals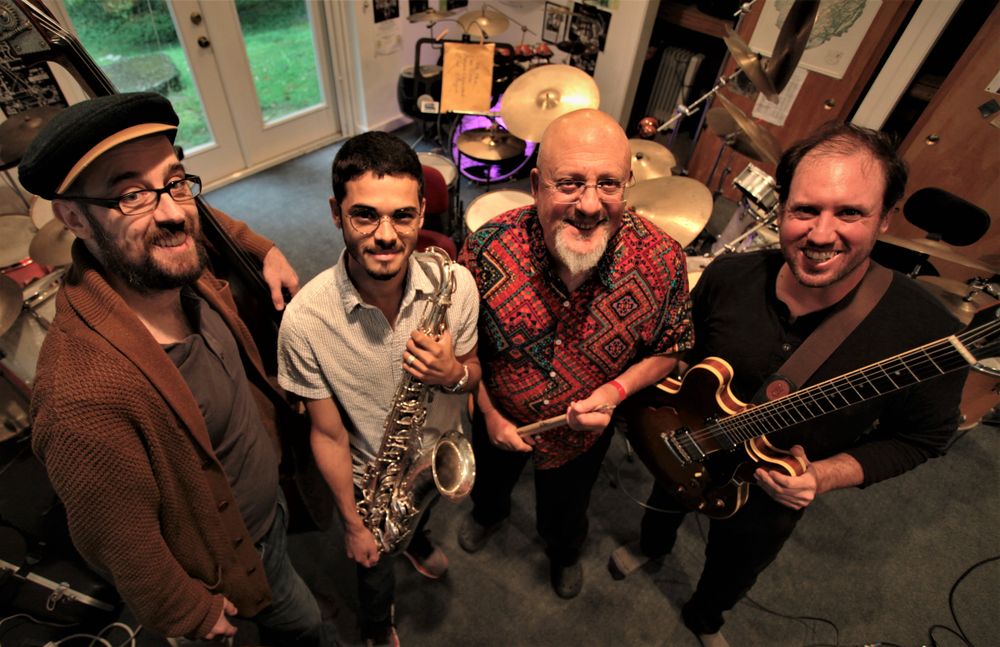 Welcome to my website! This is the place to find out what's happening musically with me. I am happily using and endorsing the wonderful Istanbul Agop cymbals from Turkey! I am performing with my band The Bob Meyer Project in venues throughout the area. The core personnel are: Steven Frieder on saxes, Luke Franco on guitar, myself on drums and cymbals. Performing with us at various times are: Peter Brendler and Mike McGuirk on bass violin, Noriko Kamo on keyboard and Shunzo Ono on trumpet.
Here is a video of "Scabiosa" a composition by Luke Franco.

Performing in this video are: Steven Frieder, Luke Franco, Mike McGuirk and myself.
Here's a new duo project with alto saxophonist Travis Sullivan, called SnapDragon:
My first Bob Meyer Project CD, entitled Scabiosa has just been released! It's available on CD Baby and other online music stores. The link to my CD Baby page is on the Links page of this website. You'll be able to sample and buy my CD on the CD Baby page.
I am very excited to be working with Denman Maroney (piano) , and Ratzo Harris (accoustic bass) . Together, we are the Alt.Timers. 
http://www.denmanmaroney.com/Alt-Timers.html
I am delighted to be endorsing Dem'Sticks, the fabulous stick/brush hybrids in many sizes, shapes, lengths, widths, weights and colors - all created by the fabulous Dave Deming. Thank you Dave!